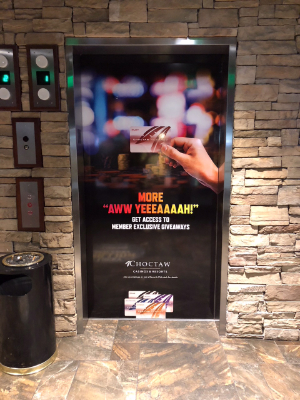 During this technology-drive era, it is very easy to get caught up in the digital aspects of online advertising. The truth is that print advertising opportunities still exist, and price-wise, they are comparable. Companies that can print your outdoor advertising items from traditional and digital sources are still open for business. Vinyl Banners, for example, are still a popular request.
Here are three outdoor print advertising options to consider.
Billboards
As long as people continue to drive, billboards serve a purpose. It is difficult not to notice a billboard when you are stuck in traffic, on a road that has nothing to see except fields or a passenger. Due to their size, a potential customer does not have to drive by the billboard in order to see it. Often, they can be seen from the highways, higher elevations and hills. You can make your billboard advertisement as eye-catching as you like, or you can keep it simple. The goal should be to ensure it keeps with the branding of the product or service you are advertising.
Banners
Banners are still great outdoor advertising tools. They are great for hanging at venues, events and on store-fronts. You get to pick the material, the background color and the design. If you are advertising at an outdoor music festival, it is a good idea to opt for one that is brightly-colored. It is also a good idea to ensure it brands your company. Banners are also available in an array of sizes, so be sure to have your measurements ready.
Building Wraps
Building wraps and wallscapes are one of the newest outdoor advertising methods. As more and taller apartments complexes and buildings are built, they become potential advertising spaces, too.
Vinyl Banners are among the various outdoor advertising methods that still grab attention.
Like us on Facebook for more updates.